1820 House Candles - Elemental Holiday Collection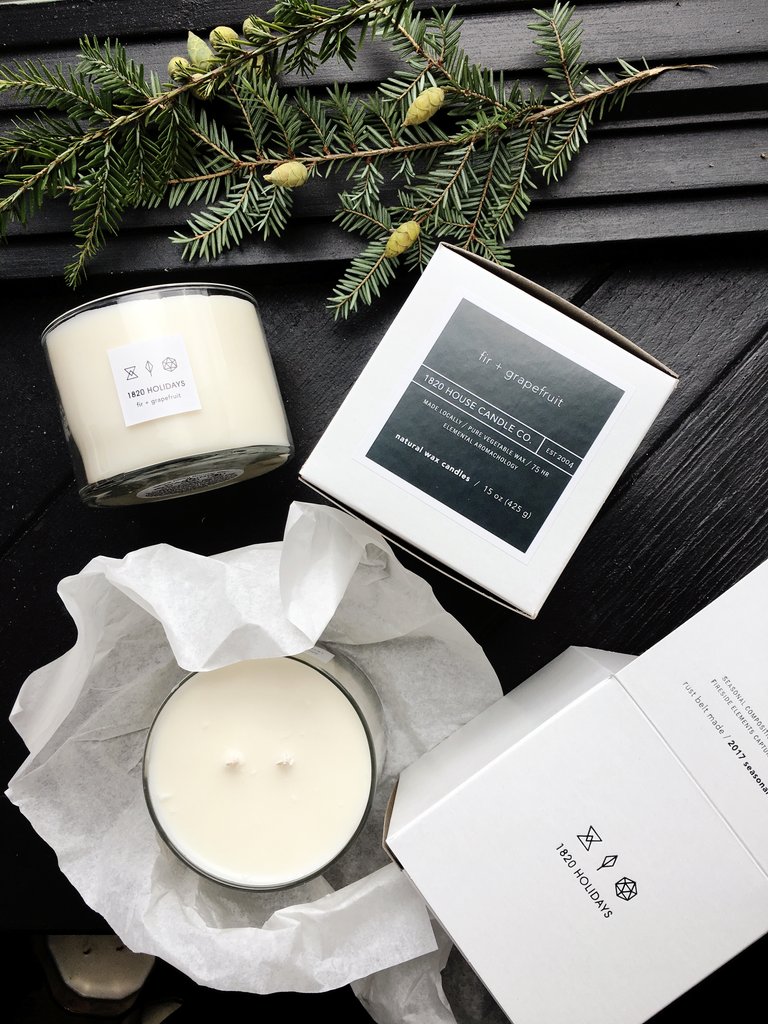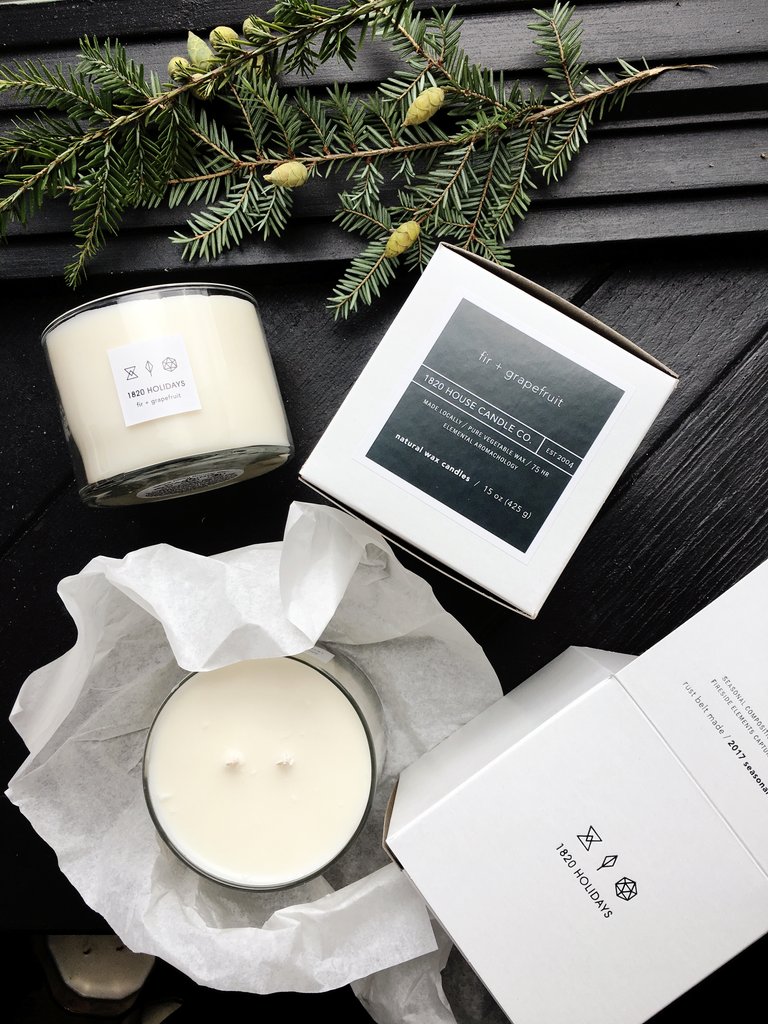 1820 House Candles - Elemental Holiday Collection
Seasonal compositions of field, forest and fireside elements captured in redolent light.
Cozy to burn. Beautiful to give. Crafted one at a time by industrious hands. Each hand poured candle is wrapped in delicate tissue and packaged in a letterpress gift box. Scandinavian inspired clean white and deepest forest ink.
15 oz / Up to 75 hr burn - Pure plant / soy wax - Double wick
Fir + Grapefruit - notes of fresh Frasier Fir and bright grapfruit
Juniper + Arctic Moss - fresh snow covered evergreens with lichen covered bark
Orange + Clove - valencia orange, citrus peel, cassia root and clove
Ember + Ash - woodsmoke, smoldering embers, vetiver with a hint of warmed whiskey.